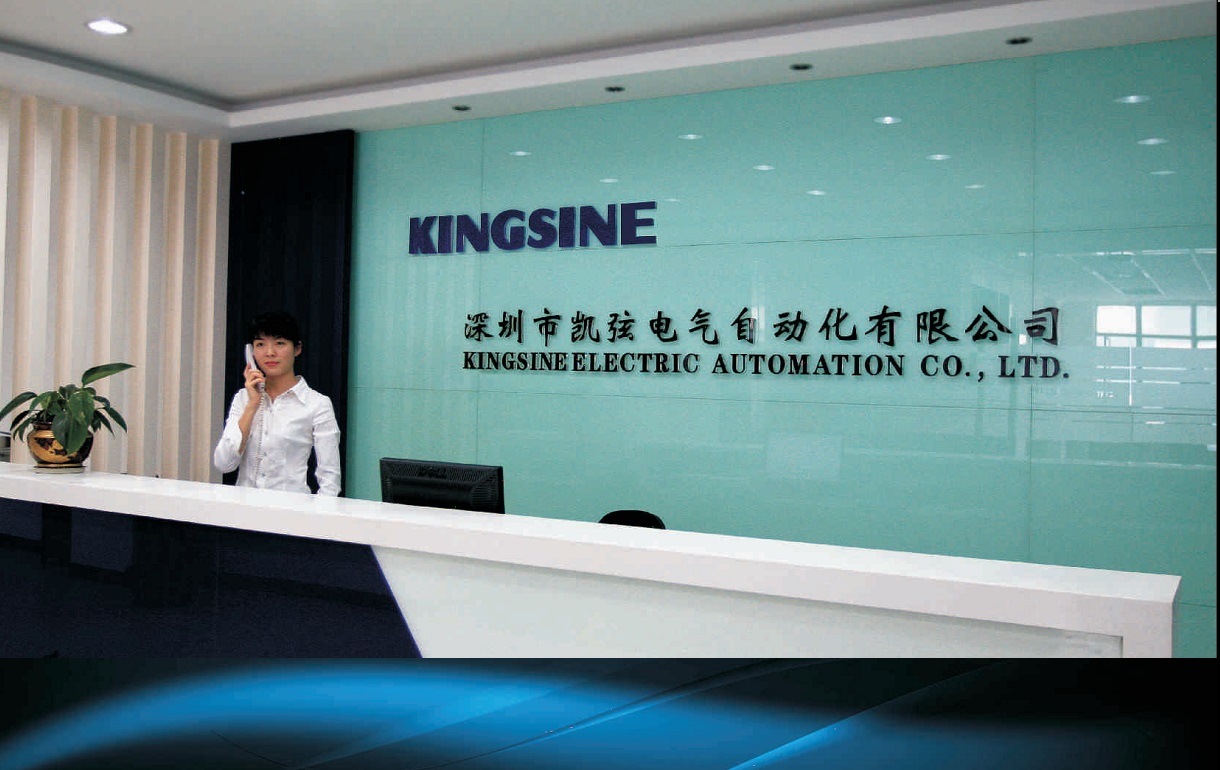 Kingsine Electric Automation Co., Ltd. has been specializing in Research & Development, production and sales of Electric Testing & Measurement Instruments since 1999 foundation who is also honored as the High-tech enterprise certification and Software enterprise certificate recognized by China authority. With about high development speed every year, Kingsine win the Chinese top manufacturer for electric test equipmentin the domestic relay-tester market.

Research & development:
Kingsine also own the strong technicians and experts and is capable of providing electric power test solution in conformity with customer's specifications, With his creative All-in-One design idea and many patents, Kingsine's product has been well approved and recommended by China National Institute of Metrology and power research institutes of each provincial as well as CE certificate.

Manufacture:
With ISO 9001:2000 certified and Located the High-tech Zone downtown of Shenzhen neighbor Hong Kong, Kingsine integrates all precision processing and advancing manufacture method around mainly on Protection Relay Test Set, Standard Power, Power Calibrator, RTU-Tester & Multifunctional Power Meter, which ensure his products with 3-year quality warranty on free repair.

Marketing & Service:
Now Kingsine's products are approved by over 80 countries worldwide in many industries of electrical power, metallurgy, petrochemical, railway mining and relative scientific research institution as well as same trade of meter and protective relays factories, and getting the warm welcome from the world large Electricity & Energy Exhibition such as POWER-GEN International of USA, Middle East Electricity of Dubai, HANNOVER MESSE of Germany and FIEE Electrical of Brazil. Its Relay-Tester is suitable working for many world famous relay protection devices such as ABB, SIMENS, ALSTOM, TOSHIBA, SCHNEIDER, AREVA, SEL, GE etc and Kingsine also give the full service with his distribution net from many countries partners of European, Asia and Middle East.

Purpose:
Stick to the belief of Novelty in Technology and Detail in Service, gradually setting up the globe service and sales network with the worldwide partners and distributions, Kingsine shall continue spare no effort to serve customers worldwide with innovative technology, reliable product and quality on-line service, and make the world Electric Testing easier.

Business Principle:
KINGSINE's business principle is to create value for customers, which is reflected in three aspects.
Firstly, KINGSINE uses advanced technology to create powerful product features that offer customers a great operating experience.
Secondly, KINGSINE provides high-quality products and services at reasonable prices, ensuring that customers receive high value for their investment.
Thirdly, KINGSINE emphasizes reliability and after-sales service, providing quality assurance through lean production and ensuring that products have a 15-year service life and a three-year warranty. KINGSINE's after-sales maintenance principle is based on cost accounting, ensuring that after-sales service remains efficient and affordable.