After 3 years' release of
KINGSINE brand
KF86P,
the
upgraded,
higher power version
of
KF86P has finally arrived.
Imagine a 10kg tester that capable of producing
v
oltage up to 310V
, c
urrent output up to 35A,
now it has become reality.
It
'
s easily the world
'
s smallest and high power relay tester ever.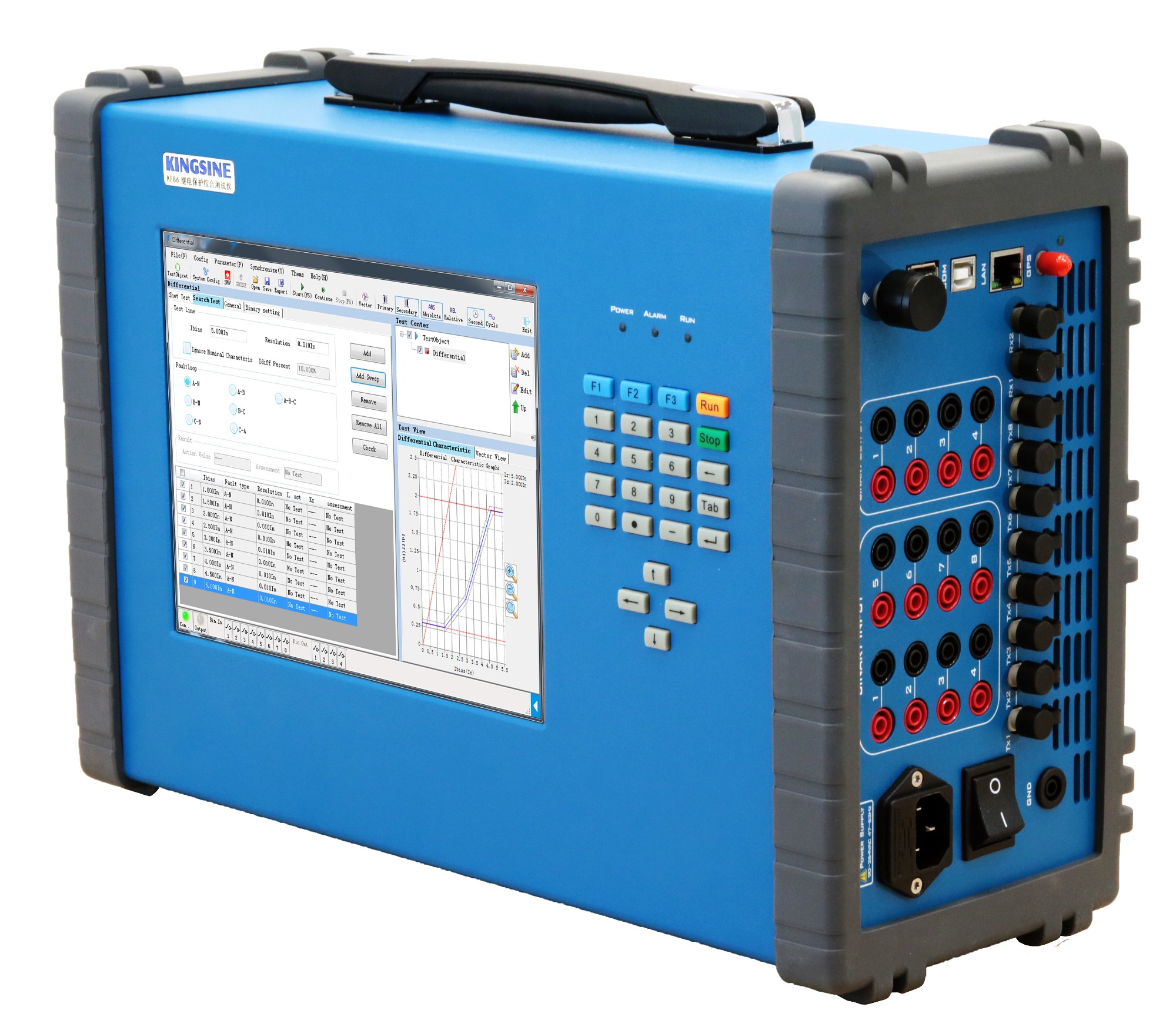 Despite
its small size(390mm*256mm*140mm) and lightness, it
'
s still a very powerful protective relay tester that capable of fitting nearly all the needs of protective relay tests. And due to its lightness,compare to other major test instruments, it
'
s more suitable for carrying around and doing field tests.
While doing field tests,the convenience of constructing tests is vital, therefore the user-friendly KRT software has its way to help with it. It supports import of XRIO/RIO files, to help setting up tests easily. 120+ and ever-expanding test templates for all major brands of protective relay.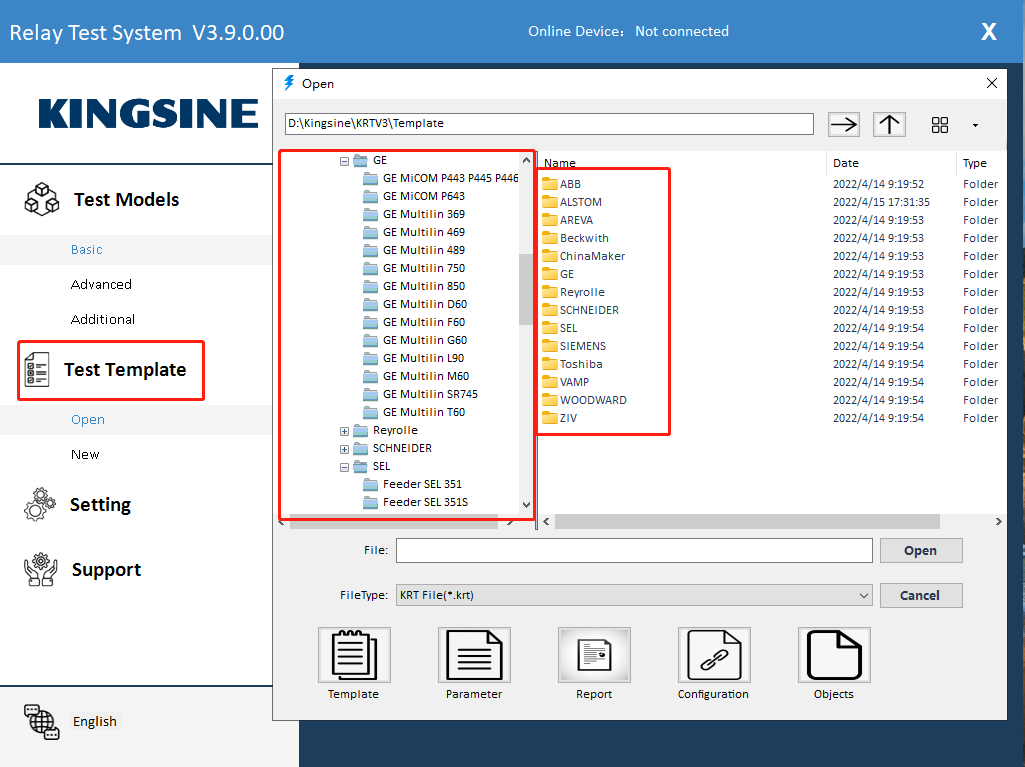 What
'
s more, the KF86P is an universal tester that can not only applied to traditional relays, but also IEDs & smart grids that complied with IEC61850 SV&Goose. It capable of energy meter & transducer calibration as well.
The last version of KF86P had already appeared in many state grid level projects, with its power upgraded, what to expect is, it will play a more import role in the near future.